MYSKICOACH.CH® VALAIS-SWITZERLAND – TAKE THE MOMENT AND MAKE IT PERFECT !
#coaching4yourfun // FRIENDLINESS // AUTHENTICITY // SIMPLICITY
By our knowledge of the field, we make sure to find the best conditions of the day, focusing on safety, freedom and loneliness.
@myskicoach.ch #MySkiCoach #Coaching4yourfun
Freeride instruction - private coaching
Ski lessons - Ski touring - ISTA avalanche instruction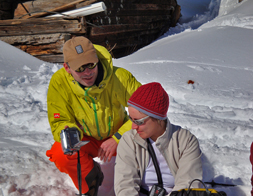 Coaching
video
You want to progress on piste or off-piste. Nothing like our video coaching and instant feedback on screen to get there. The use of video and playback on tablets using specialized software (…)Our coaching focuses on the technical skills (…) 
Read more
Rates, terms & Conditions
LARGE
450.00
225.00
165.00
135.00
117.00
105.00
CLASSIC
400.00
200.00
147.00
120.00
104.00
93.00
MEDIUM
300.00
155.00
110.00
90.00
80.00
70.00
Day price per person in CHF including the ski instructor wages.
Half-board, transports, food, drinks and accomodation are not included.
LARGE day : 6 hours of skiing, pick-up service
CLASSIC day : 5 hours of skiing, pick-up service
MEDIUM day (half-day) : 3 hours of skiing, pick-up service
Join the ski & freeride group sessions
Il n'y a pas évènements à venir en ce moment.
Follow me on Instagram & Facebook
@myskicoach.ch
@myskicoach.ch
Live from the top. #myvaldherens far away from busy & noisy #pdg2018. I definitely prefer the #silence & the #loneliness in the #mountains.
.
It's not every winter that you can start directly with your #skis from top of the #sasseneire.
.
#MySkiCoach #myswitzerland #coaching4yourfun #evoleneregion #evolene #swiss #switzerland #swissmountains #valais #wallis #monhiverenvalais #nature #outdoor #fun #ski #skiinstructor #skinngislife #picoftheday.
.
MySkiCoach.ch Ecorider Chamonix Dynastar Sport Evasion ...
Another day on creamy #snow & blue sky somewhere in the #swissalps.
.
#MySkiCoach #coaching4yourfun #zermatt #verbier #arolla #valaiswallis #Valais #myswitzerland #swiss #switzerland #skiinstructor #freerideinstructor #skicoach #skiingislife #ski #powderday #inlovewithswitzerland #monhiverenvalais #evoleneregion #myvaldherens #fun #outdoor #picoftheday #nofilter .
MySkiCoach.ch Ecorider Chamonix Dynastar Sport Evasion ...
Some days are better than others. Happy Easter Monday in the #mountains
.
#arolla #evoleneregion #myvaldherens #monhiverenvalais #inlovewithswitzerland #skiinstructor #skiingislife #ski #powderday #evolene #swissalps #verbier #outdoor #fun #freerideinstructor
.
MySkiCoach.ch Sport Evasion Dynastar Ecorider Chamonix ...
Contact
PASCAL GAUDIN
Born in a tiny Swiss mountain hamlet in the Herens Valley (Valais), skiing and nature have always been part of my life. That is why I favor above all high mountain ski resorts. I will accompany you in the French, Italian and Swiss Alps where I particulary appreciate less popular ski resorts, where I enjoy making you discover the secret spots with FRIENDLINESS, SIMPLICITY and AUTHENTICITY.
I never miss an opportunity to put on my skis, on- or off-piste and backyountry skiing. As a nature lover, I attach great importance to his respect in the context of my sports activities, without fundamentalism, and I share the values of Ecorider Chamonix and Pure-Alps.com
Graduated in Tourism and Human Resources, sports & mental coach, my coaching aims to achieve your goals while living an experience off the beaten track. My calm and discrete character will help you to gain confidence on the skis.
To allow you to discover this universe, I have the highest international ski instructor qualifications : the Swiss Federal Certificate and the French State Diploma of Sports educator. I speak french, german and english.
You don't feel like completing a form? Then give us a telephone call or send us an e-mail directly:
ski@myskicoach.ch
+41 79 610 91 80
+41 79 610 91 80
ski@myskicoach.ch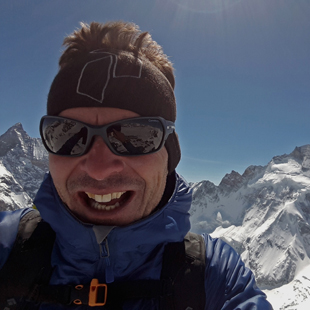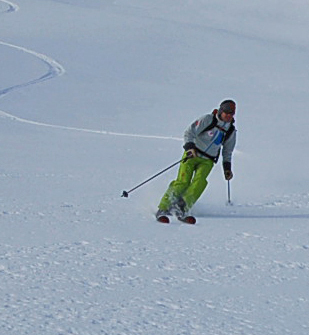 © 2018 MYSKICOACH.CH ® All Rights Reserved
Conception & Design by Pascal Gaudin Webmaster HES