Freeride Upper Valais/Oberwallis | Lauchernalp,Rothwald,Belalp...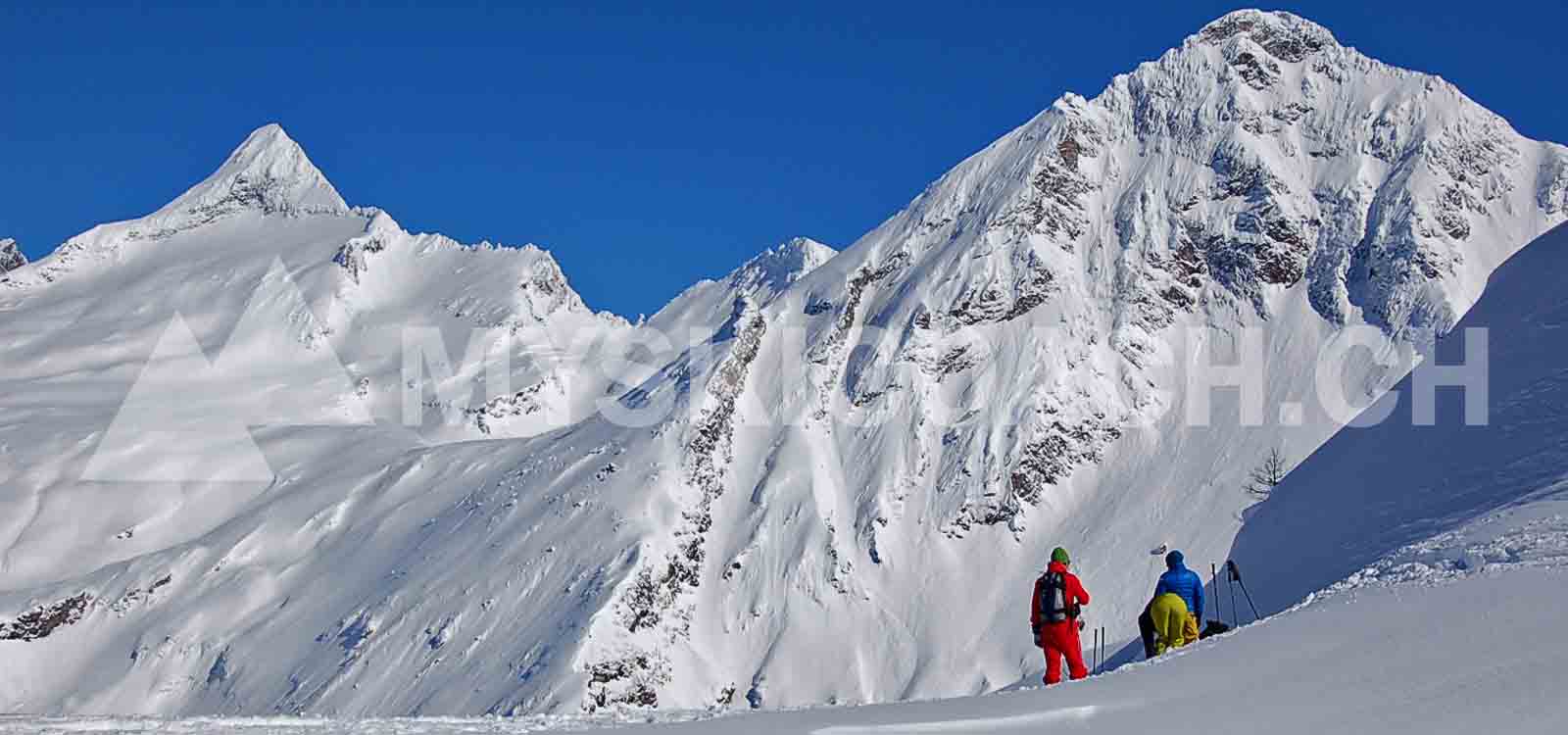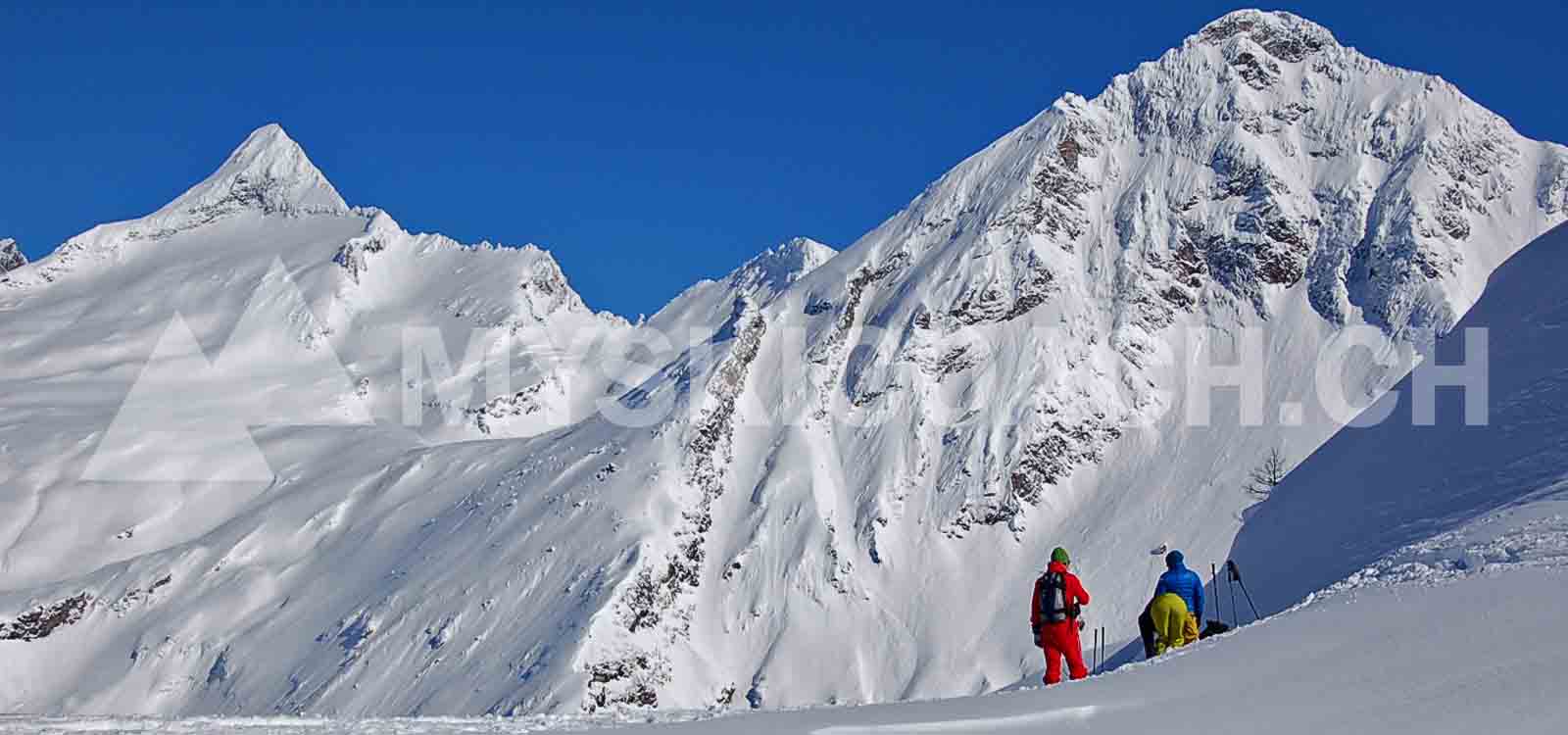 One hour driving from Sion, we can often find great snow conditions in the Upper Valais. A shift to Oberwallis is deserved and the trip is always rewarded with some treasures : Rothwald / Simplon Buerchen , Belalp , Lauchernalp…

Freeride Upper Valais/Oberwallis : So many wild and unknown resorts, free spaces and snow conditions influenced by south streams. Contact us for more information…
The spots : Lauchernalp, Rothwald, Belalp…
During one day, we allow you to discover an unknown ski area / off-piste area in the Upper Valais, at your own pace. We share our knowledge of the place and the local conditions to enjoy a wonderful day skiing on unfrequented itineraries, starting from the lifts. We will choose the resort depending on the day and snow conditions. Solitude and conviviality guaranteed ! For example :
Freeride Wiler/Lauchernalp – Lötschental
Lauchernalp can certainly be considered as the freeride Mecca in the Upper Valais. The lifts provide an access to 10'206ft above sea level. The Lötschental often has very heavy snowfall. The runs are very long and the views are breathtaking.
Rothwald – Simplon
Along the busy Simplon road towards Italy, you can find two ancient lifts in the middle of nowhere. Who could imagine here an off-piste paradise ? The climate here is under high influence of southerly winds coming from Italy whith regular heavy snowfall. Contact us to discover this little paradise !
Upper Valais is full of other secret spots . Please contact us for a tailor made proposal.

Freeride Haut-Valais Oberwallis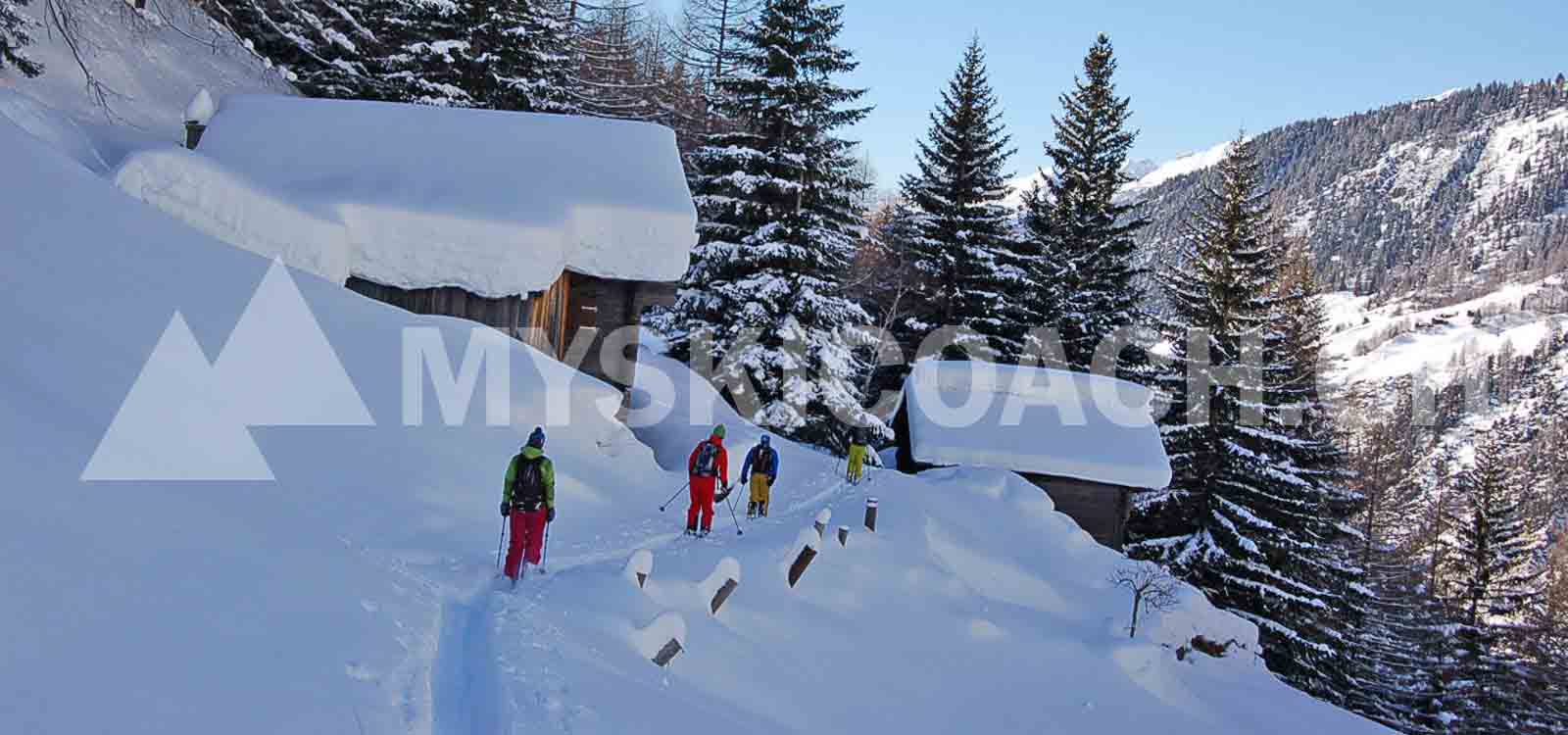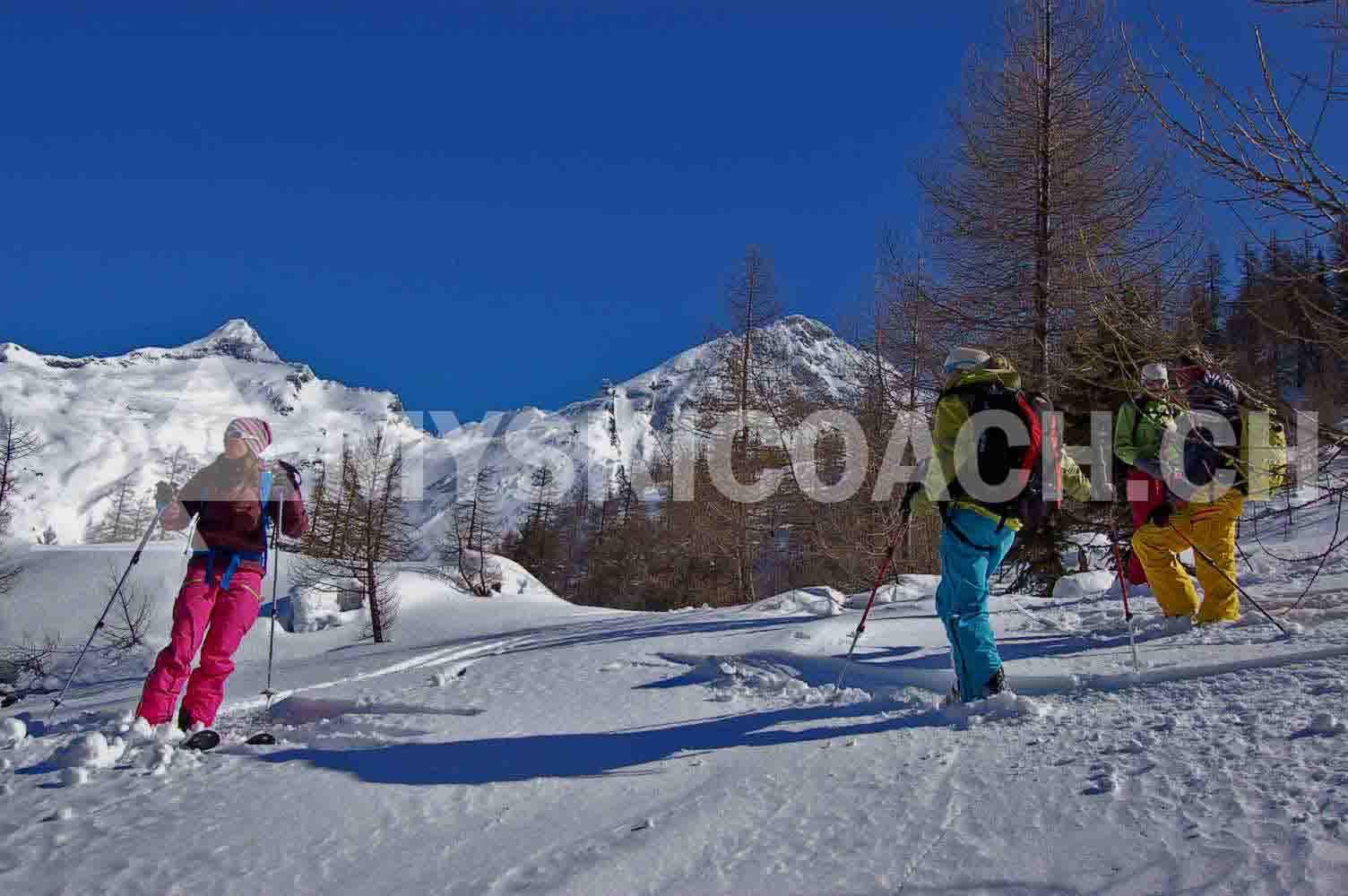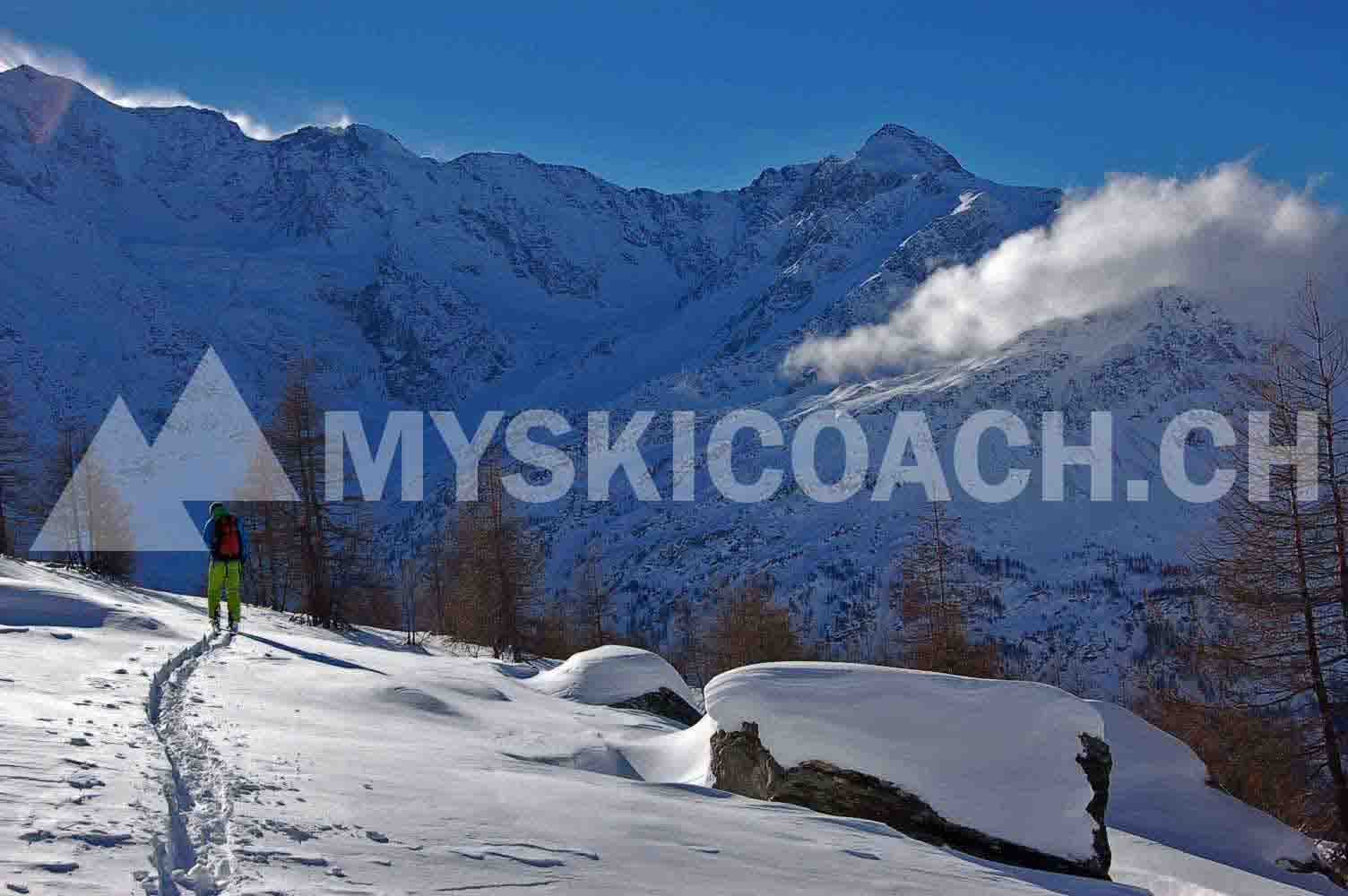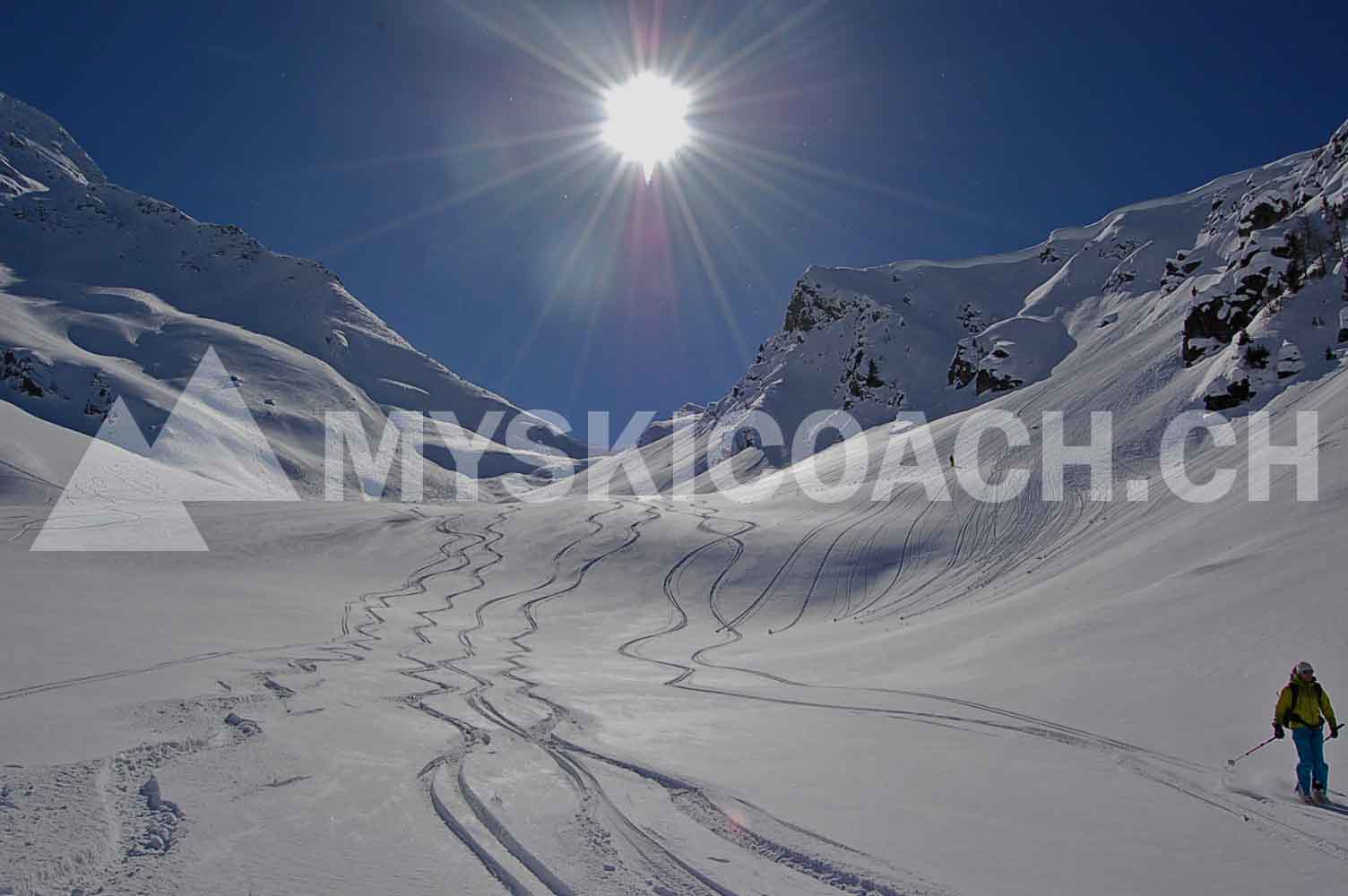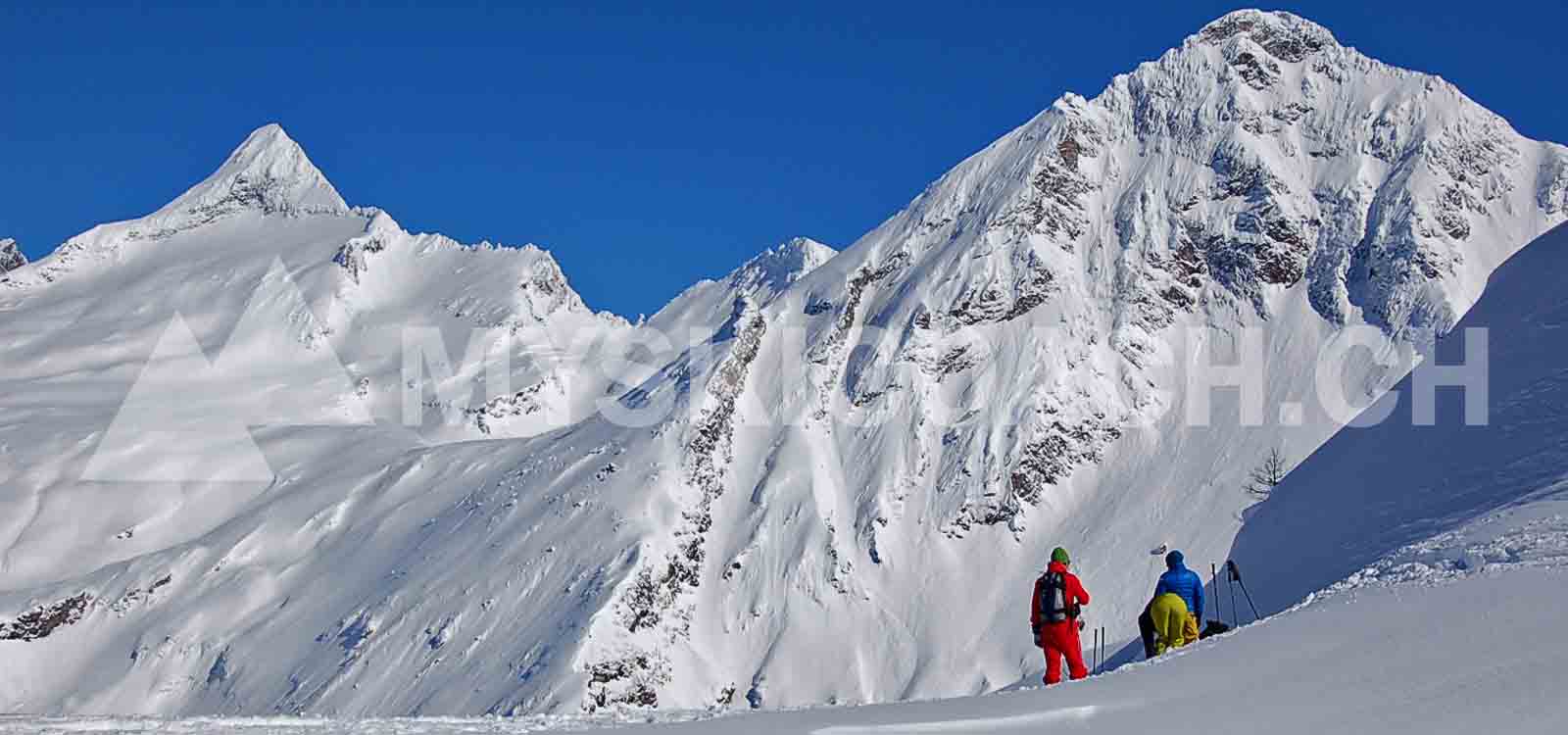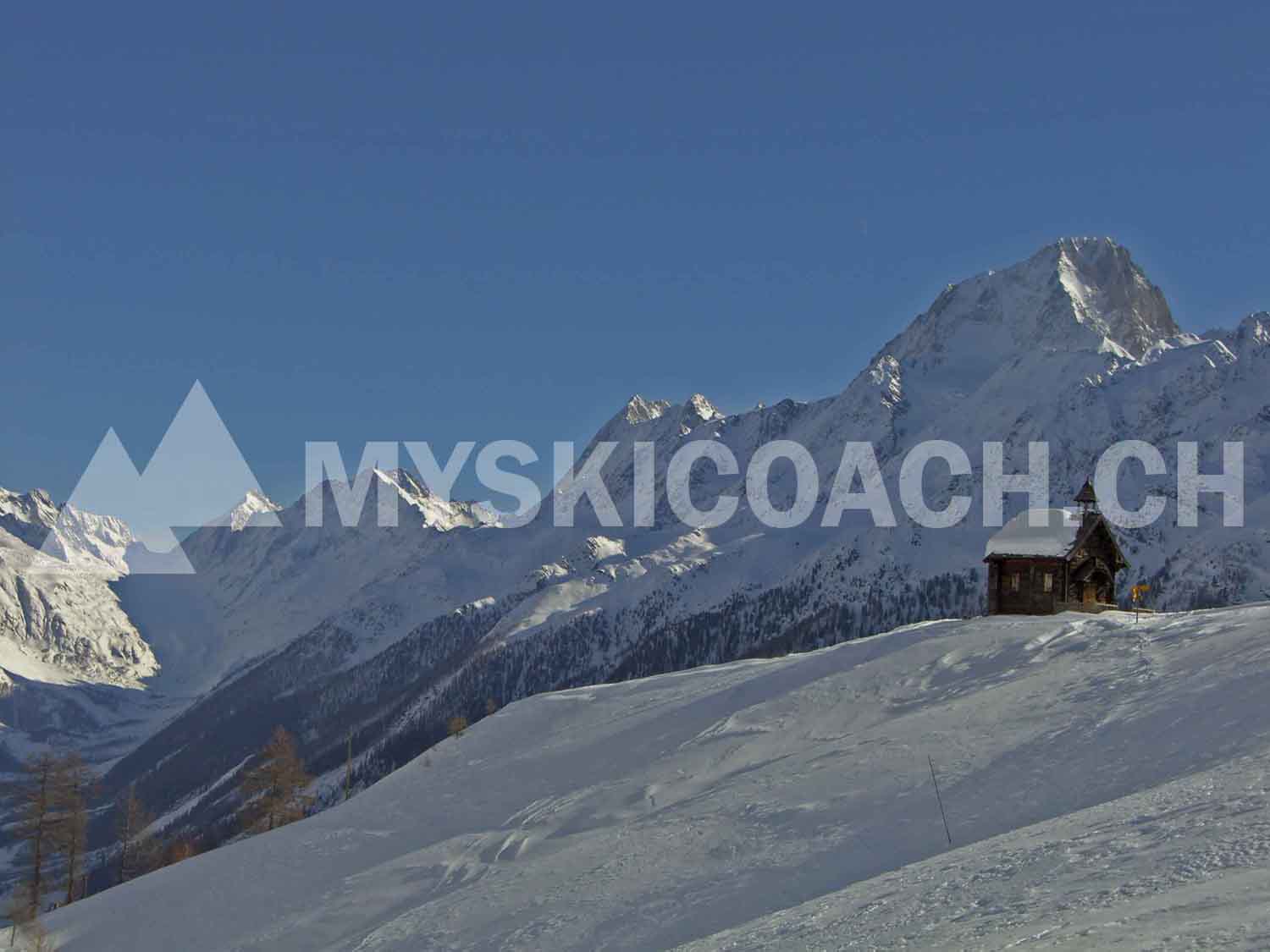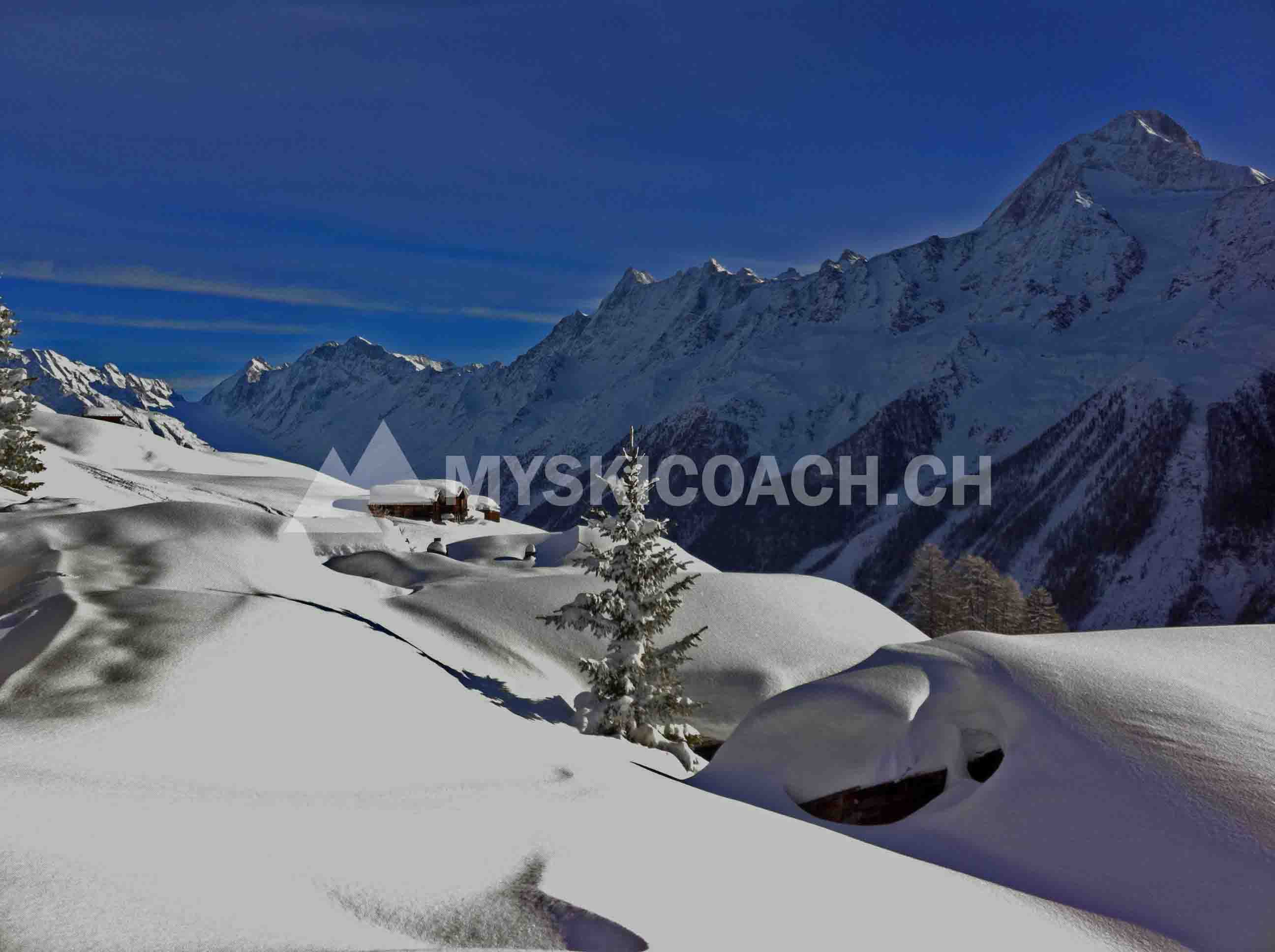 Freeride Haut Valais Rothwald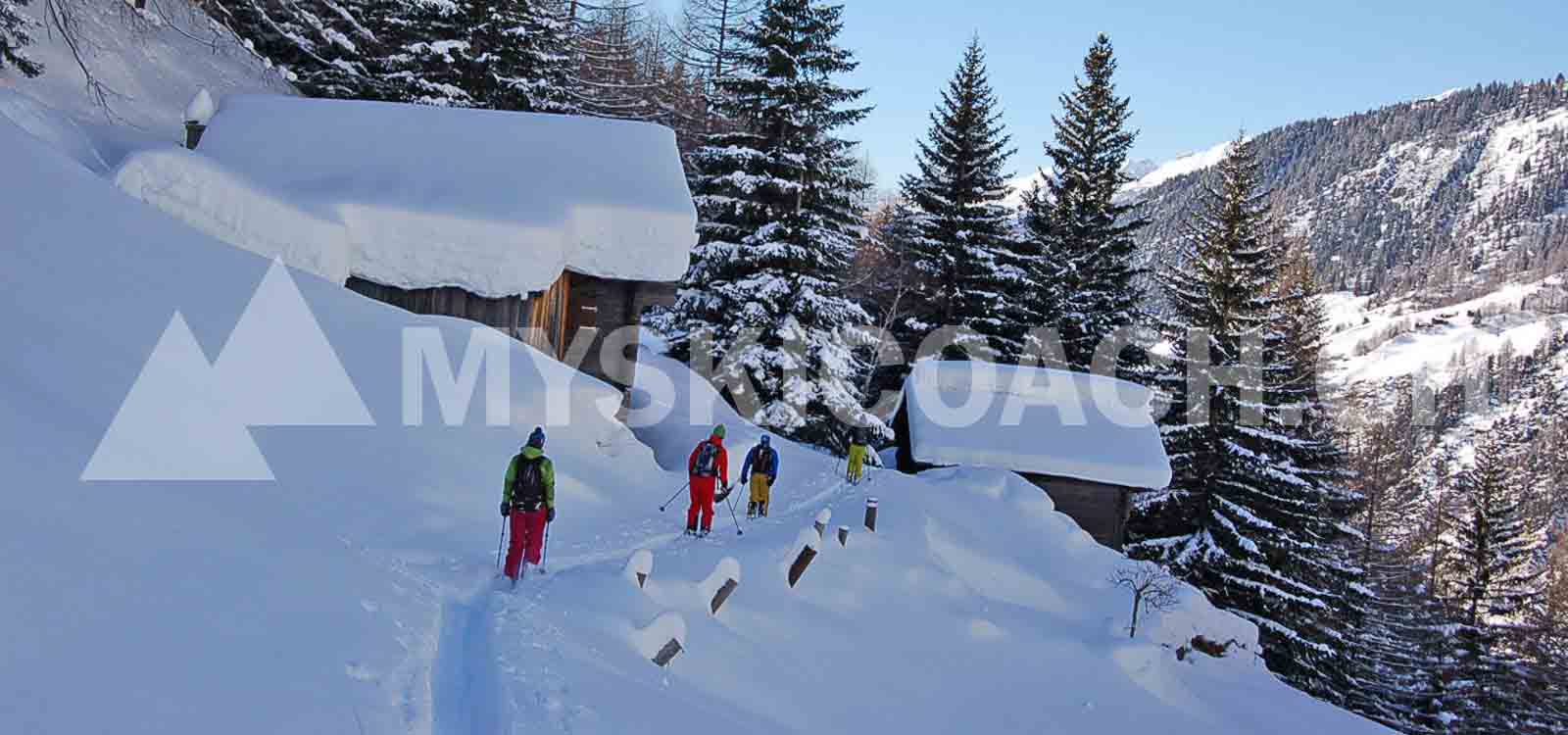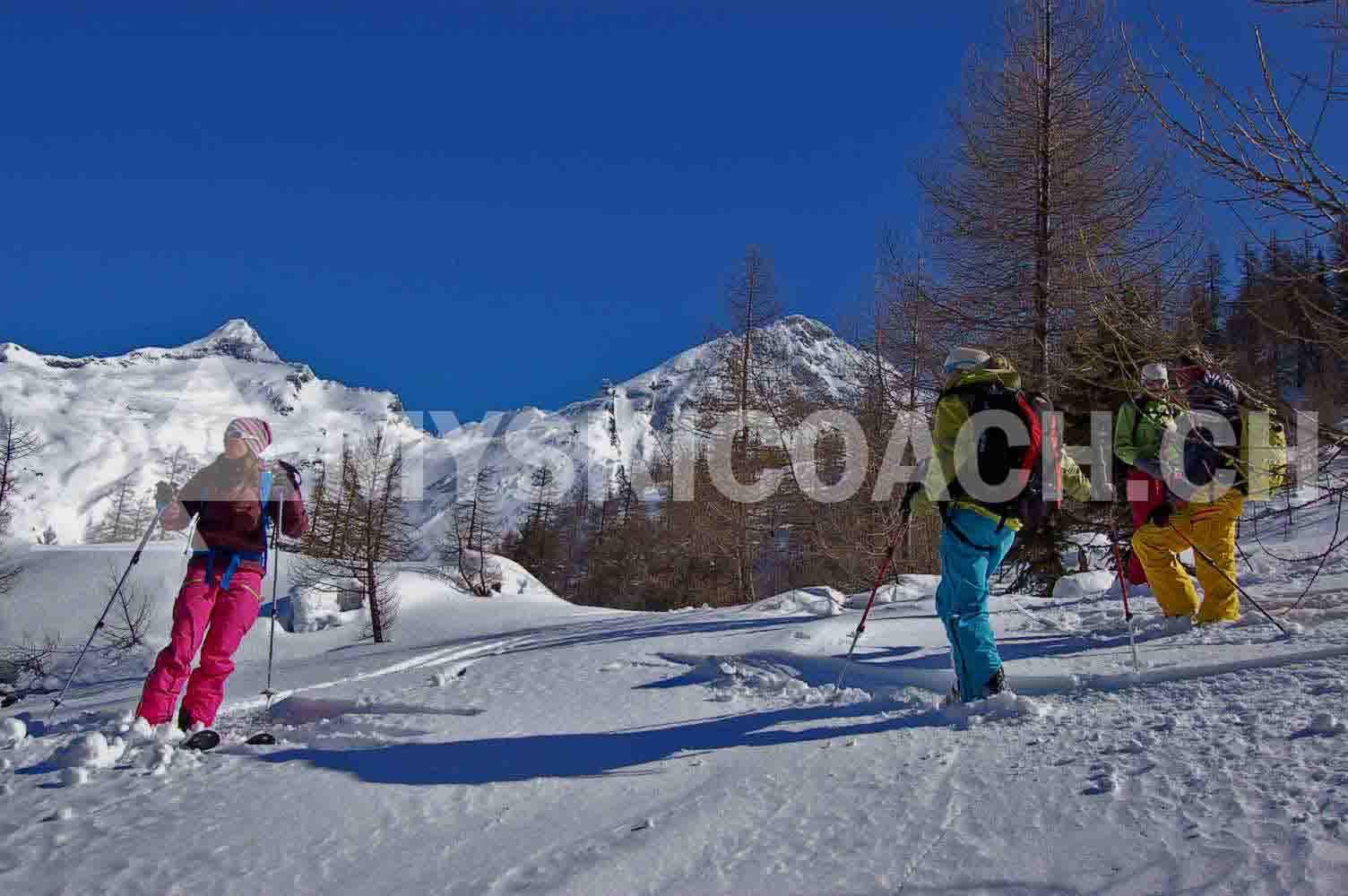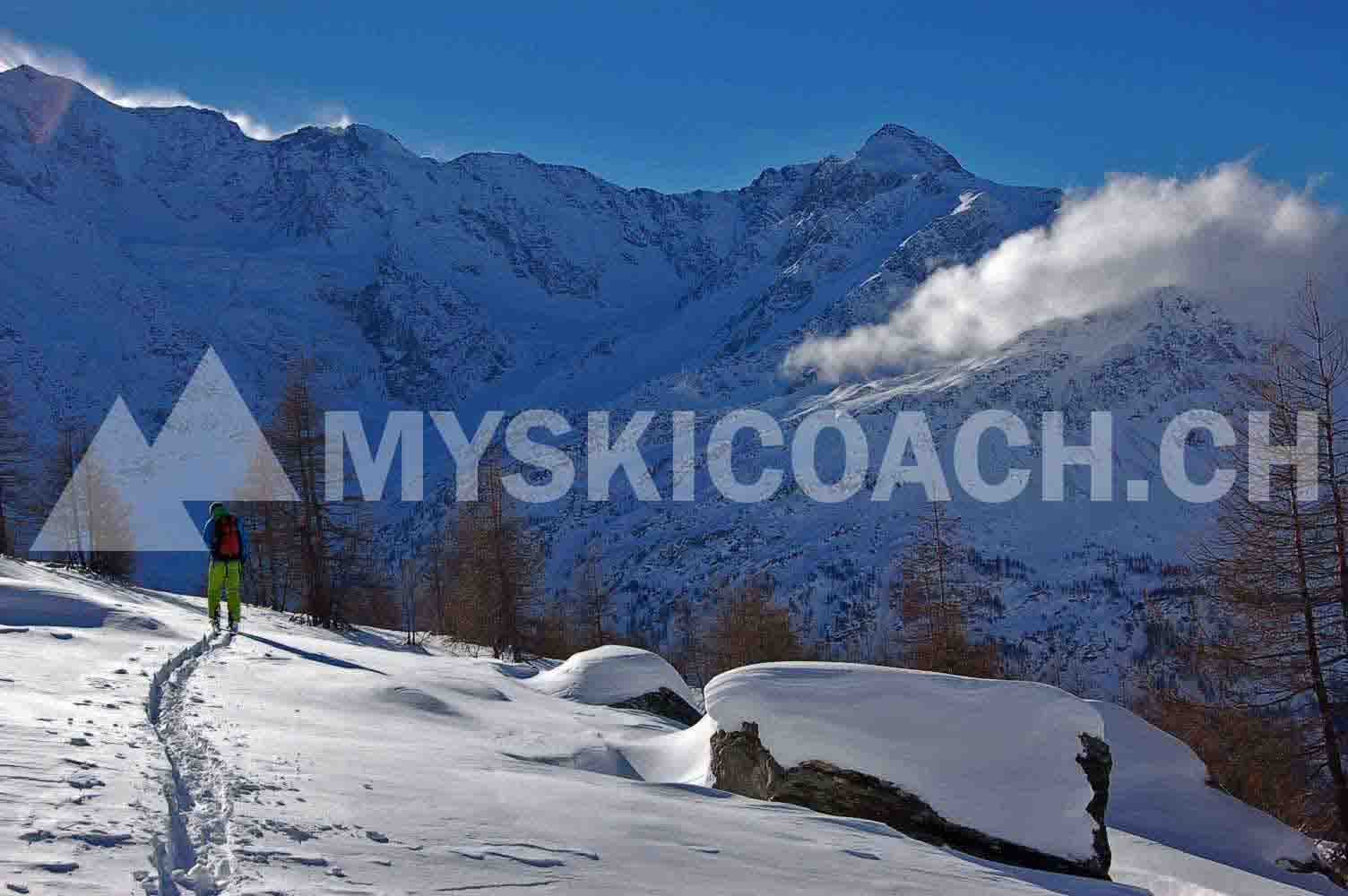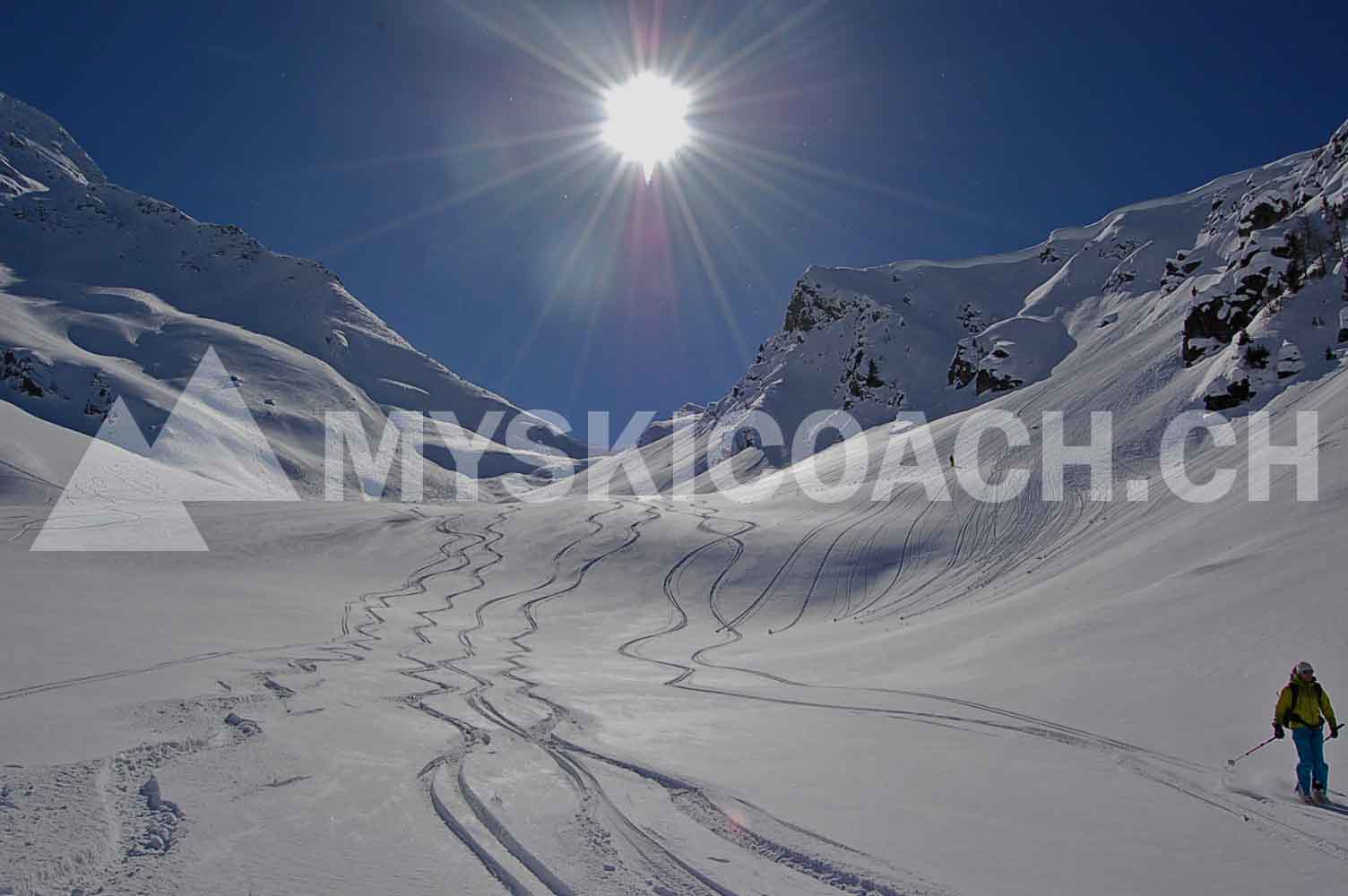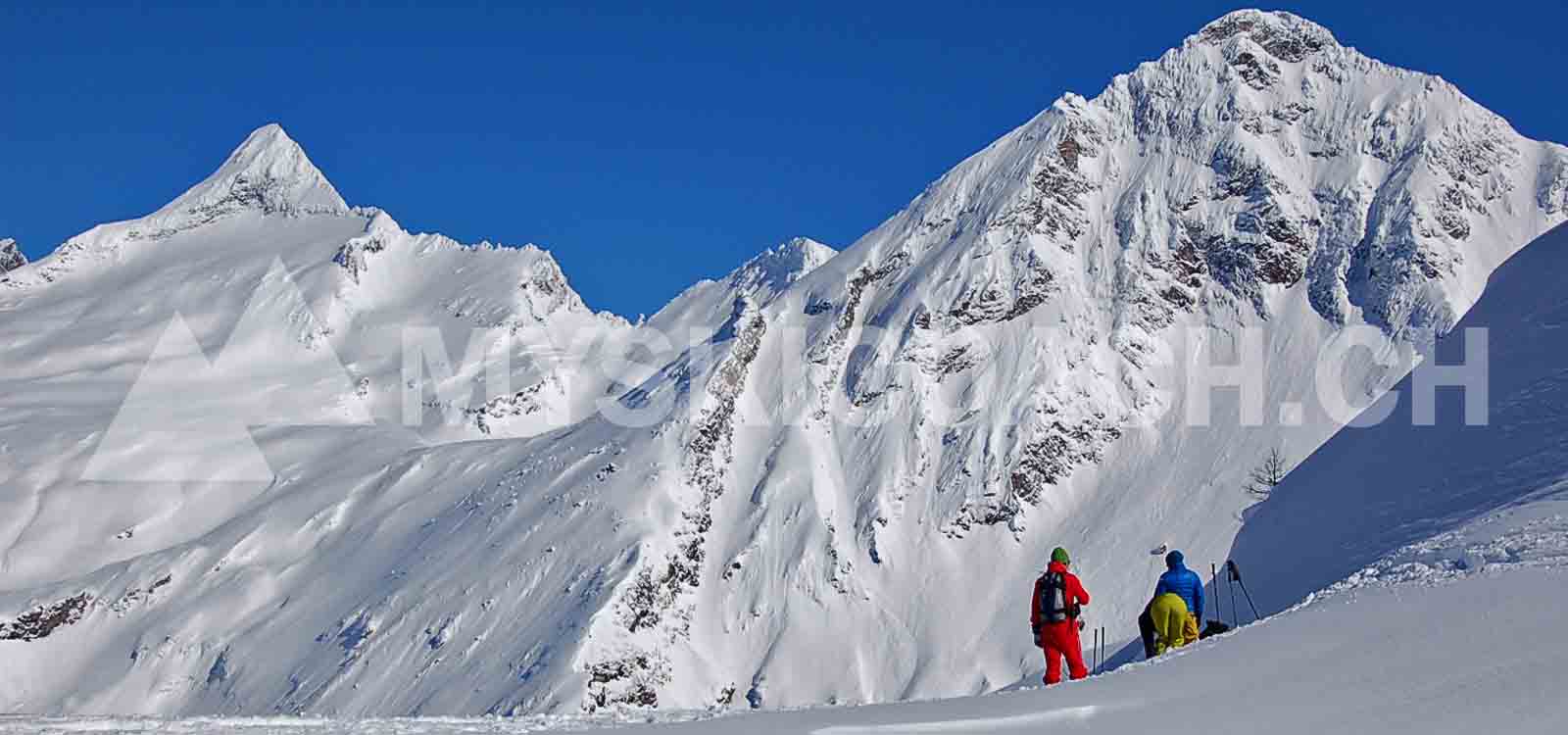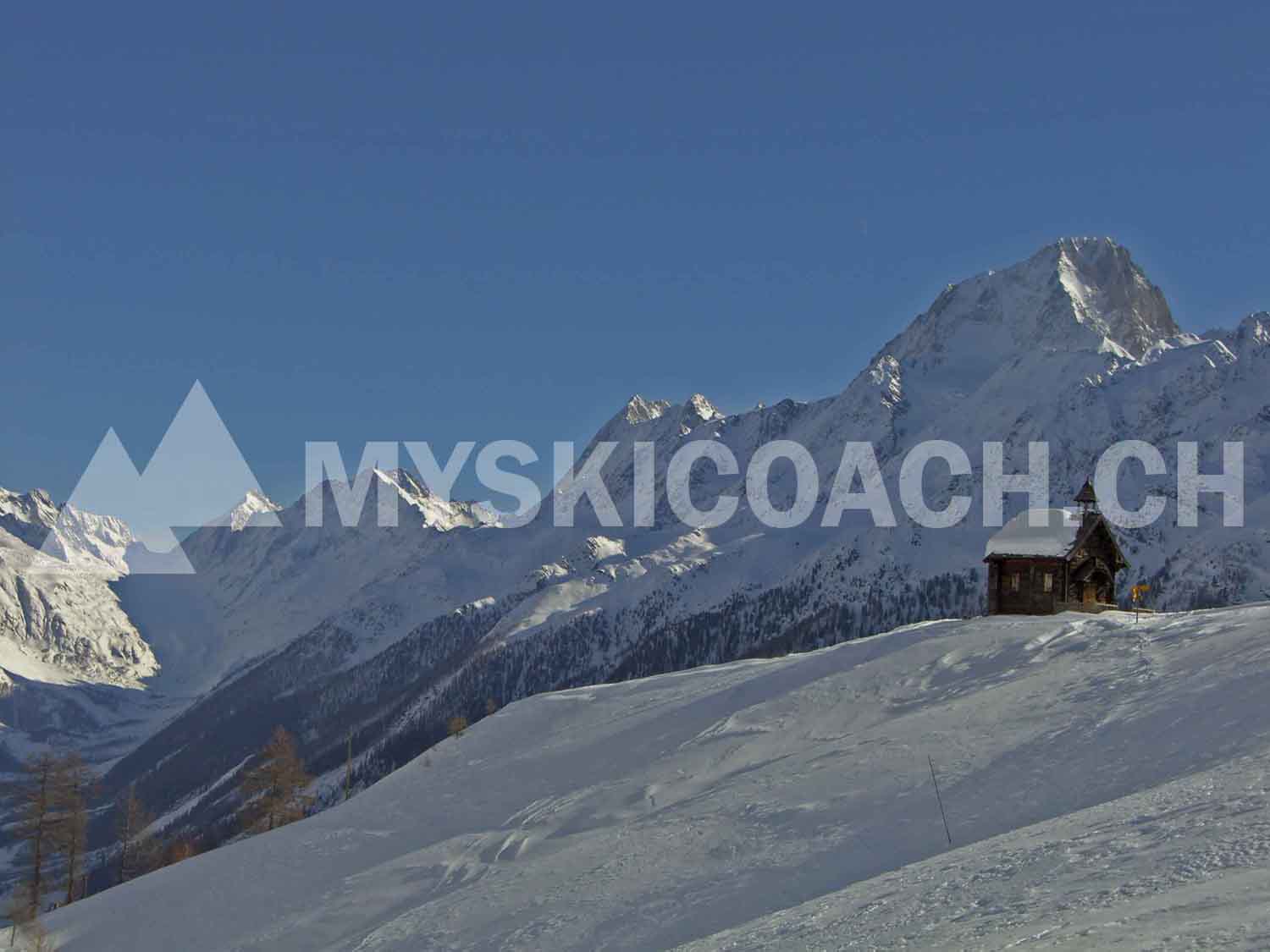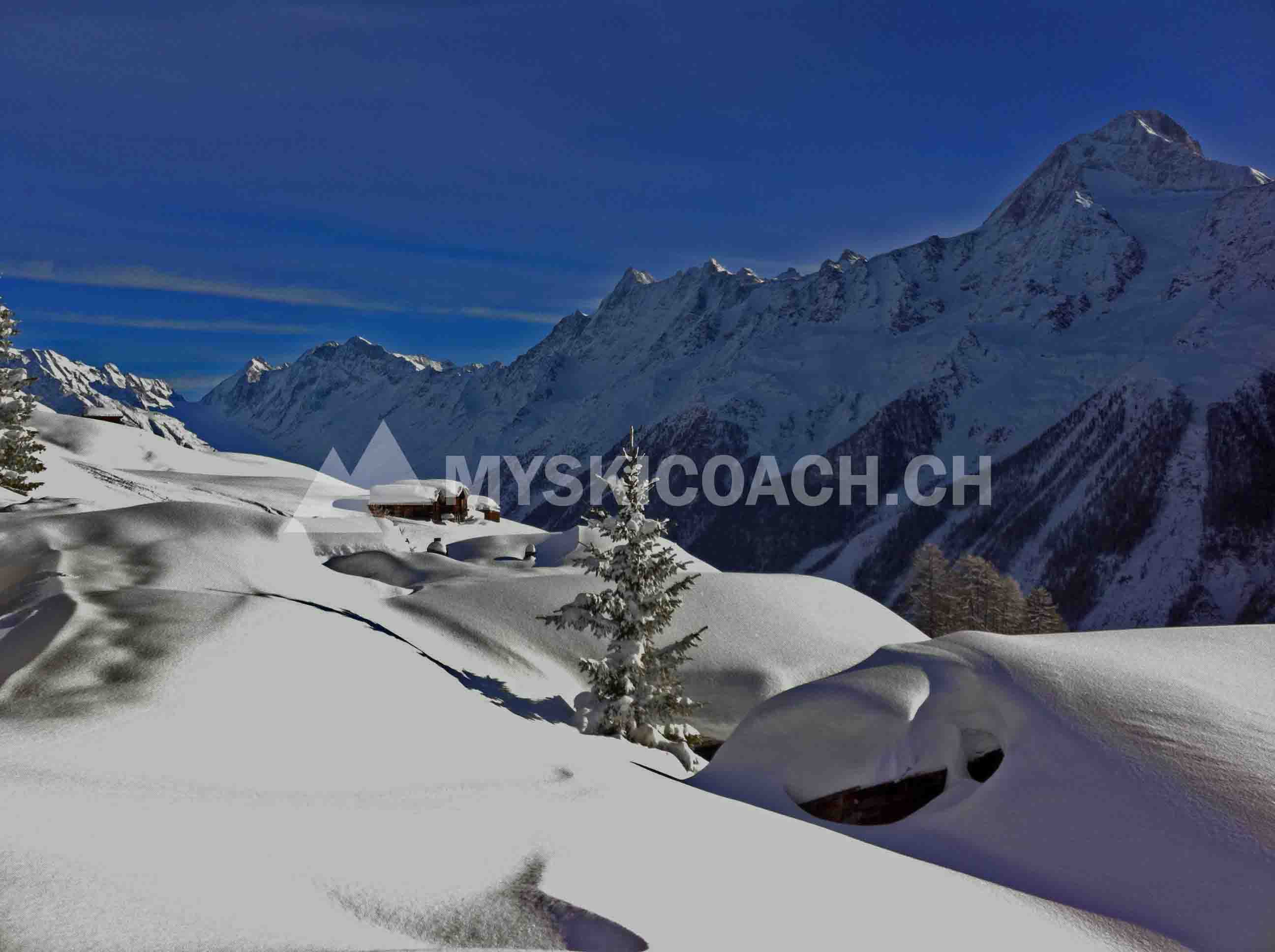 ---
RATES, TERMS & CONDITIONS
LARGE
500.00
250.00
183.00
150.00
130.00
117.00
CLASSIC
600.00
300.00
220.00
180.00
156.00
140.00
MEDIUM
300.00
150.00
110.00
90.00
80.00
70.00
---
Our group courses

[tribe_events_list]
---
---
---
These pages could also interest you