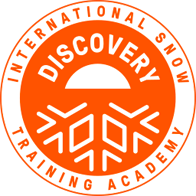 Avalanche course Valais ¦ ISTA Discovery
Avalanche course Valais ¦ ISTA Discovery
The Avalanche course ISTA Discovery is a one-day initiation to the ISTA program. You will learn about the ISTA philosophy and discover basic backcountry risk prevention. You will also be introduced to the scope of skills required to stay safe in the mountains. The main goal is to inspire you to continue learning.
Are you a snow sports enthusiast and an occasional backcountry practitioner? Have you always wanted to know what skills are needed to stay safe in the mountains? Become familiar with basic avalanche risk management by following an avalanche course ISTA Discovery Valais and joining the ISTA community.
What will you learn?
The course structure is based on a typical day in the mountains. From the first contact with the group to the debrief at the end of the day, you will easily be able to follow every step of the scenario as it unfolds.
The entire day is fun combination of theory and practical workshops:
The course starts with a breakdown of the ISTA method, the individual and the environment, and resulting risk factors.
Risk assessment, identification and travel on safe terrain are covered in the afternoon.
At the end of the day, you will learn how to manage a crisis situation and search for avalanche burial victims.
What support material is provided?
In the morning of your ISTA course, you will receive your training kit. Inside you will discover:
– The course book
– A case to protect and carry your course material
– An avalanche emergency procedure
At the end of the day, your ISTA instructor will award you a DISCOVERY badge as well as a temporary certificate.
Upon successful reception of your temporary certificate, we will send you by mail to your address:
– The ISTA membership card
– A reward booklet providing you access to special offers within the tourism and the sports gear industry
We tailor our teaching to differents publics: coaching for adolescents / coaching for adults , etc …
From CHF 199.00 / person
Also available in a group
These courses may interest you :
Backcountry ¦ Ski touring instruction for beginners
Freeride introduction ¦ Private off-piste skiing lesson
Freeride 4 Adults Advanced ¦ Off piste ski lessons
Freeride 4 Teens ¦ off-piste instruction for teenagers
Ladies only ¦ Private off-piste skiing/freeride lesson